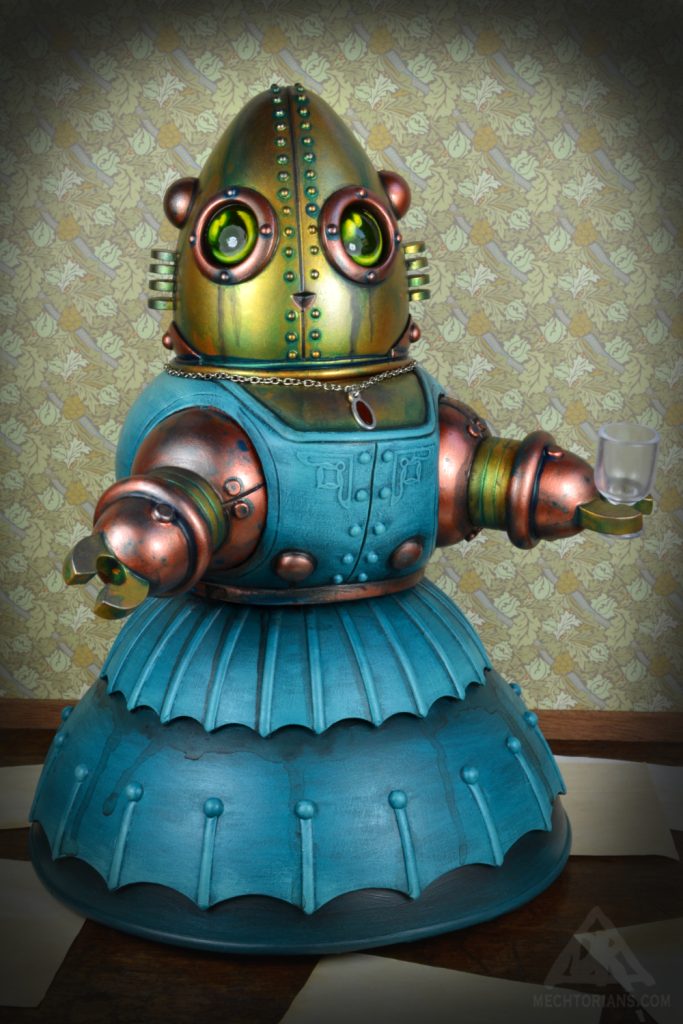 Socialite and sister of Thomas Roberta lacks the time travelling, adventuring urge of her sibling.
She prefers the challenges of society circles and endless parties to the explorer lifestyle.
Though she is happy when her brother brings home a new form of alcohol.
Customised Sofubi Thomas Nosuke toy from Tomenosuke.
Sofubi, Acrylic, Epoxy, Lead, ABS, Found Objects.
8″ tall.
2023.