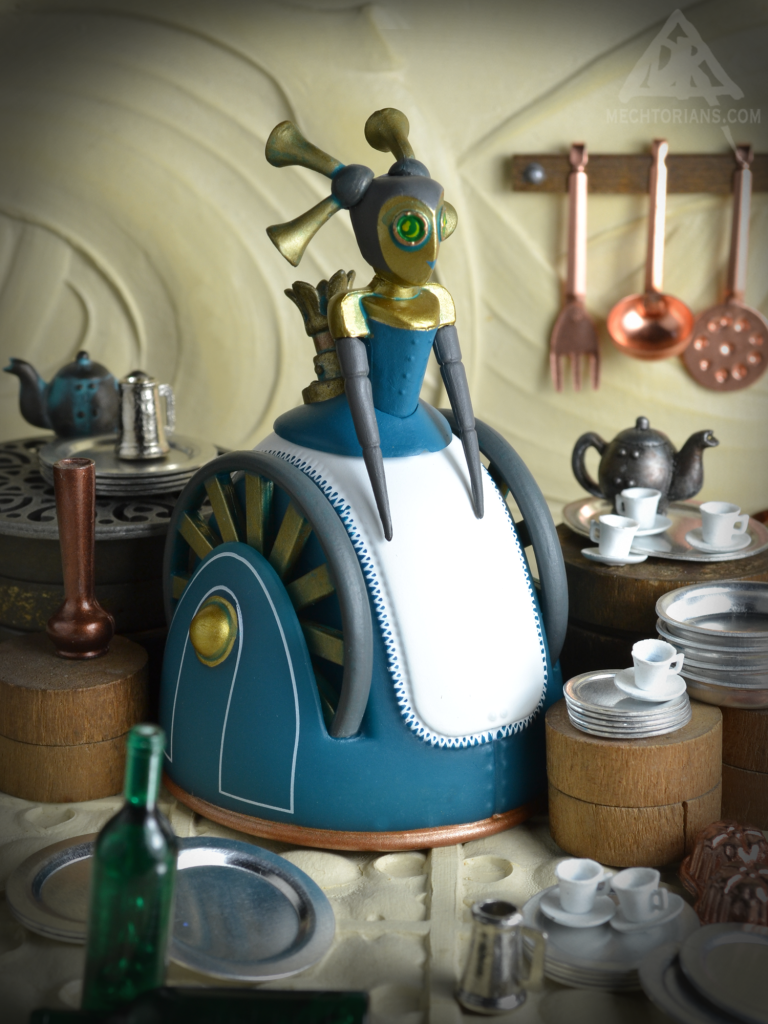 She loved the recent trendy fad of bicycling so much that she altered her body so as to be more like the recreational machines she so adores.
Whilst still remaining practical enough to hold down her job as a downstairs maid.
Part of the Mechtorians Series 2 vinyl toy set. produced by Kidrobot.
3″ tall.
2018.