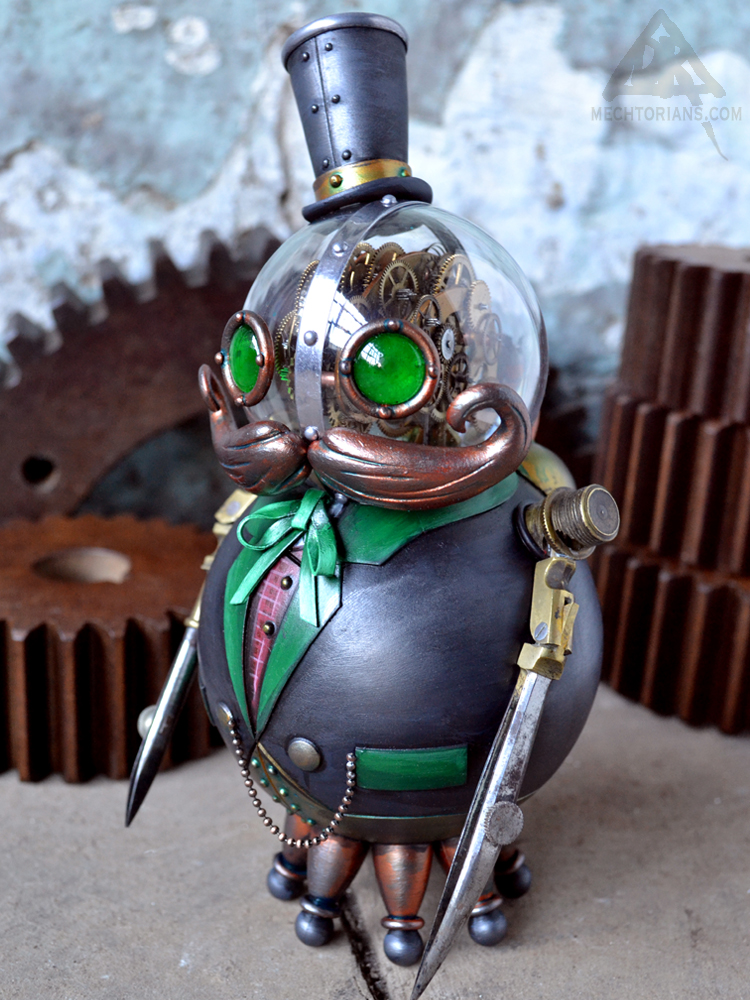 One of the cleverest denizens of Retropolis.
He and Mr. Head run the royal academy of science among other things.
They work closely together to forward the knowledge and learning of all Mechtorians. Winding and stocking each other in a show of unity between the two different life forces within the realm.
This display is looked upon disapprovingly by the religious leaders who take it as a direct snub by the scientific and philosophical members of society against their doctrines of segregation.
Vinyl, ABS, Acrylic, Vintage clock parts, Styrene, Lead, Epoxy resin, Vintage draughtsman's tools, Vintage glass dome on a carved wooden base.
7.5″ tall. ( 12″ tall in dome.)
2013