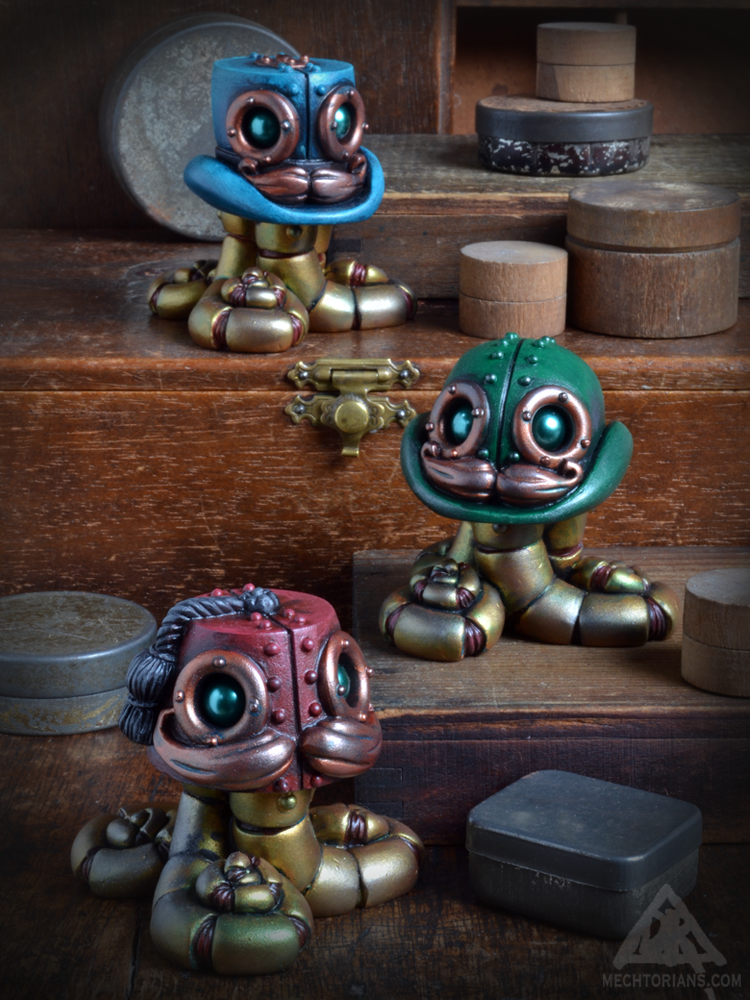 Tit for tat – Hat.
Get ahead! Get a hat! In this case literally.
In Mechtoria any object from a building to an item of clothing may in fact be a sentient person with their own opinions and desires.
So putting together a harmonious outfit may take on an entirely different meaning.

Resin 2″ tall collectible figures.
Each figure comes with a real solid cast metal key.
2018
Editions :
"Topper"
Painted – Teal – – – 10
Painted – Black (Mourning) – – – 10
Verdegris – – – 50
Bronze – – – 50
Pewter – – – 50
"Bowler"
Painted – Green – – – 10
Painted – Red – – – 10
Verdegris – – – 50
Bronze – – – 50
Pewter – – – 50
"Fez"
Painted – Red – – – 10
Painted – Teal – – – 10
Verdegris – – – 50
Bronze – – – 50
Pewter – – – 50