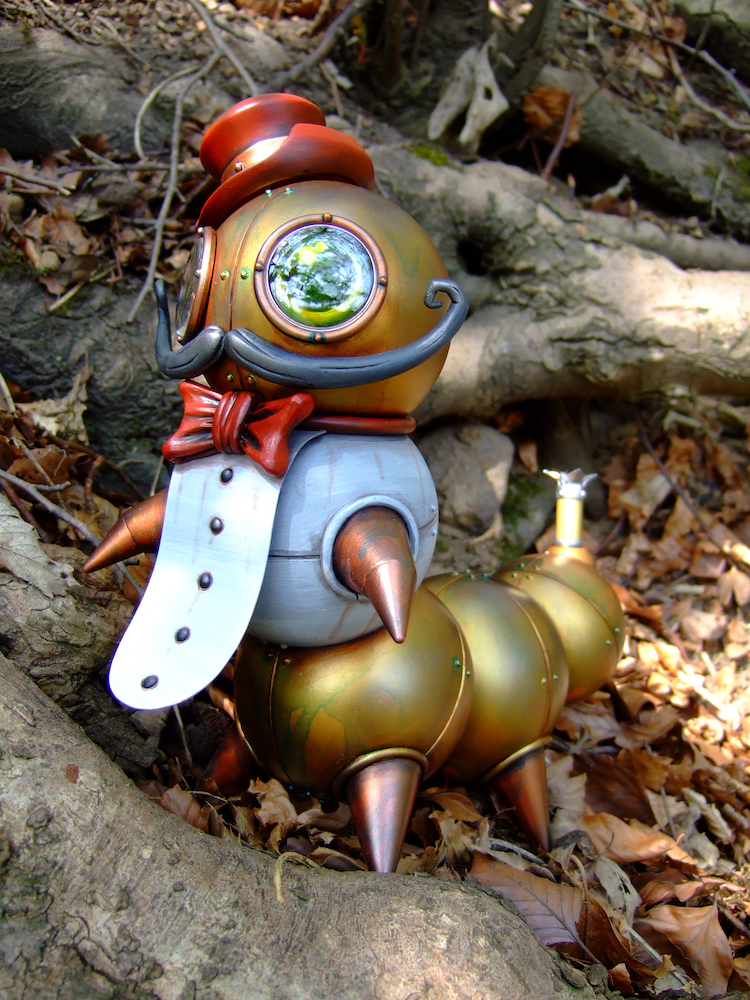 Playboy, philanderer, gambler and bum.
As likely to be found in the gutter as in the most up-market hotels.
He spends his inherited money like water.
He thinks he is a great investor, but often loses the shirt off his back.
Vinyl, Polymer Clay, Epoxy Resin, Rubber, Glass, Brass, Acrylic, Styrene.
10" tall.
2011.
Also produced as a vinyl toy as part of the Mini Mechtorians Series 2 set produced by Kidrobot.
3″ long.
2018.