Montague Grimshaw – The Elder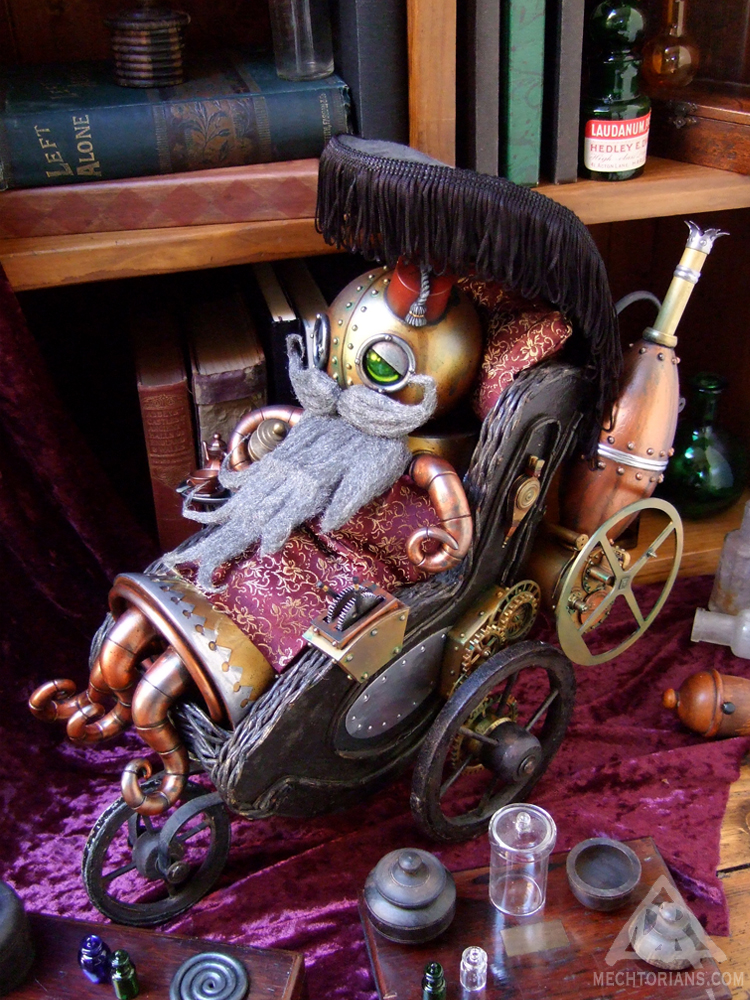 One of the oldest of the Mechtorians, Grimshaw was in the original partly sent from Earth.
His memory is hazy about the old world however, as it is about most subjects these days.
He spends most of his time snoozing in his mechanised Bath chair which also now doubles as his life support.
He keeps the ashes of his late wife close at hand at all times for comfort, mumbling to her quietly for days on end.
Vinyl, Lead, ABS, Silk, Copper, Rubber, Steel, Polymer Clay, Found Objects.
Vintage 1930's toy bath chair.
14" tall.
2011