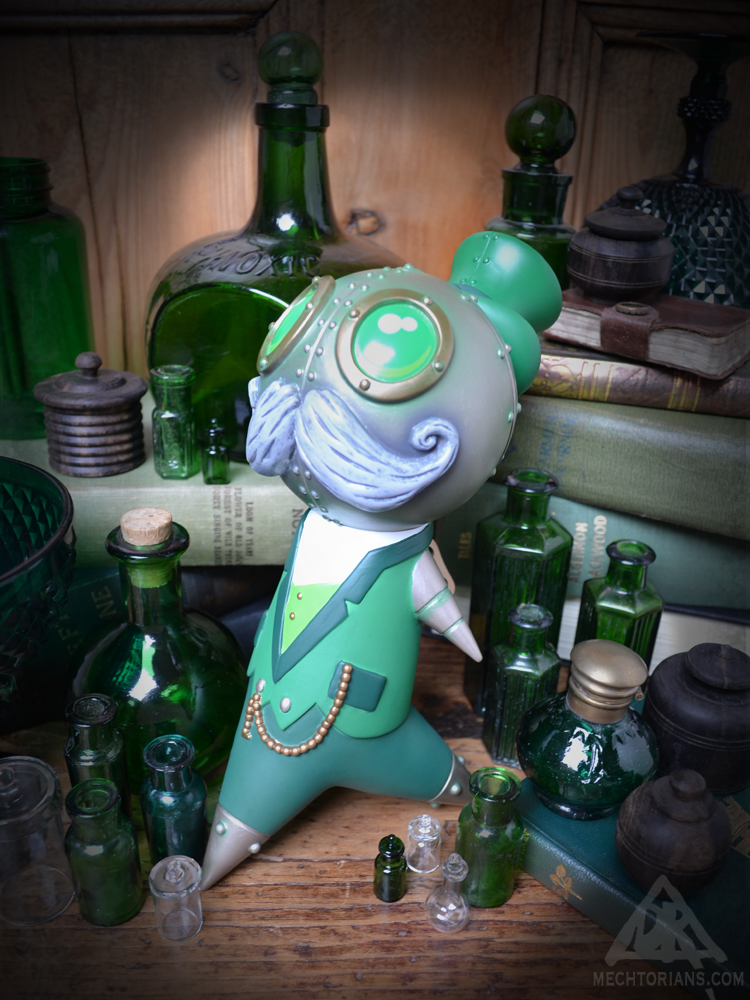 Humphrey Mooncalf had a reoccurring problem with his Travithick No. 4 Nano-clockwork brain.
Repeated trips to the watch-smith proved a great success. The pain held at bay by loosening his cranial rivets.
This however means that he can no longer look up.
Such a shame, as he does so love the moon.
Production Vinyl toy by Pobber.
Six versions produced :
"Dapper" Red – – – 250 pieces.
"Nocturnal: Black & Glow (Designer Con Exclusive) – – – 150 pieces.
"Verdigris" (Pobber website exclusive) – – – 100 pieces.
"Leprechaun" Green (Tomenosuke Japan Exclusive) – – –  70 pieces.
"Entertainer" Striped (New York Comic Con Exclusive) – – – 100 pieces.
"Mourning" Black & Purple (Hand Painted Custom) – – – 6 pieces.
8" tall.
2011