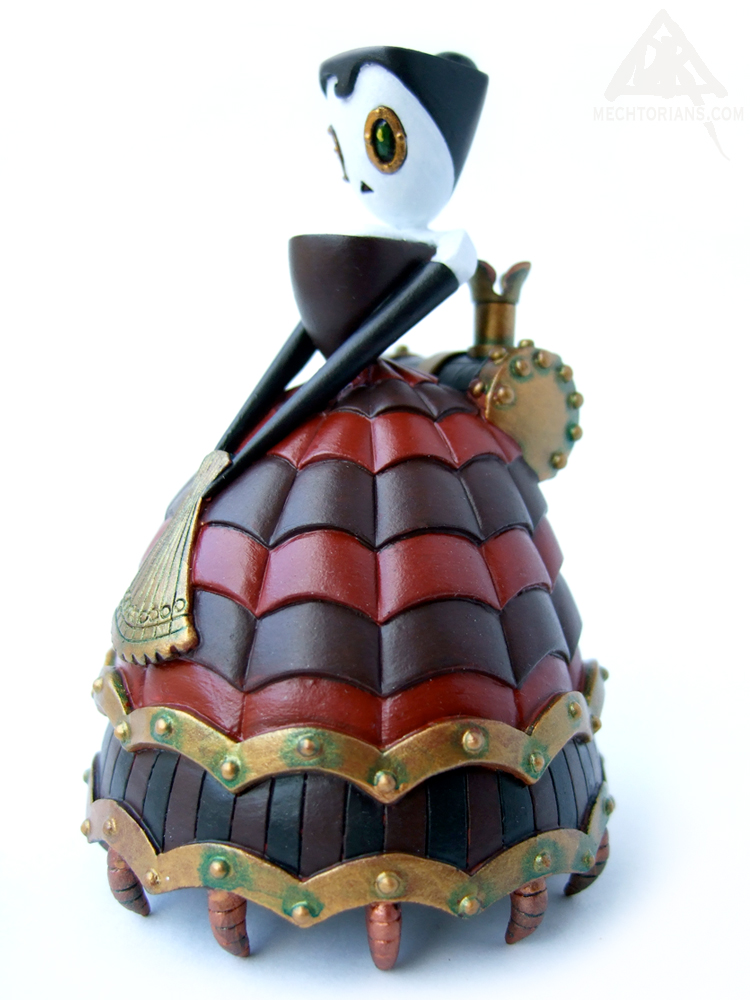 Wife of Otto and mother to baby Sammy Otto.
Anna is one of the first ladies of Retropolis.
She is also the first production model to sport the streamlined steam bustle compact boiler assembly… much to the envy of most of her social circle.
But unknown to them there are still some small problems with it which lead to occasional overheating, hence the fan.
Polyurethane resin prototype of an un-produced toy.
3" tall.
Painting: Acrylic on wood panel. 4" X 6"
2008