Teslastein's Ironclad Decimator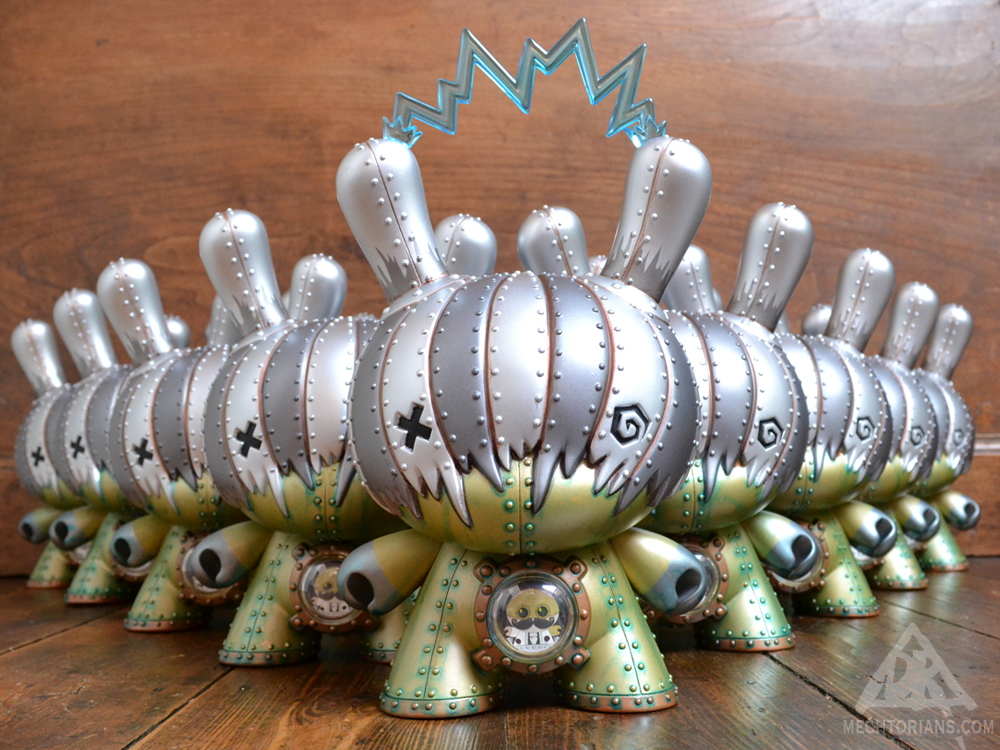 Some of Professor Teslastein's larger electro/organic experiments proved a little rambunctious.
So he was forced to produce this mechanised suit in an attempt to subdue them.
His inbuilt electric arc taser system comes in useful for stunning some of the more difficult specimens.
And making toast when he need a snack.
Production Dunny vinyl art toy by Kidrobot
Three versions produced :
Antiqued (Brass) – – – 600 pieces.
Rupture (Pink) – – – 600pieces.
Radioactive "Chase" (Black) – – – 100 pieces.
9″ tall.
2012