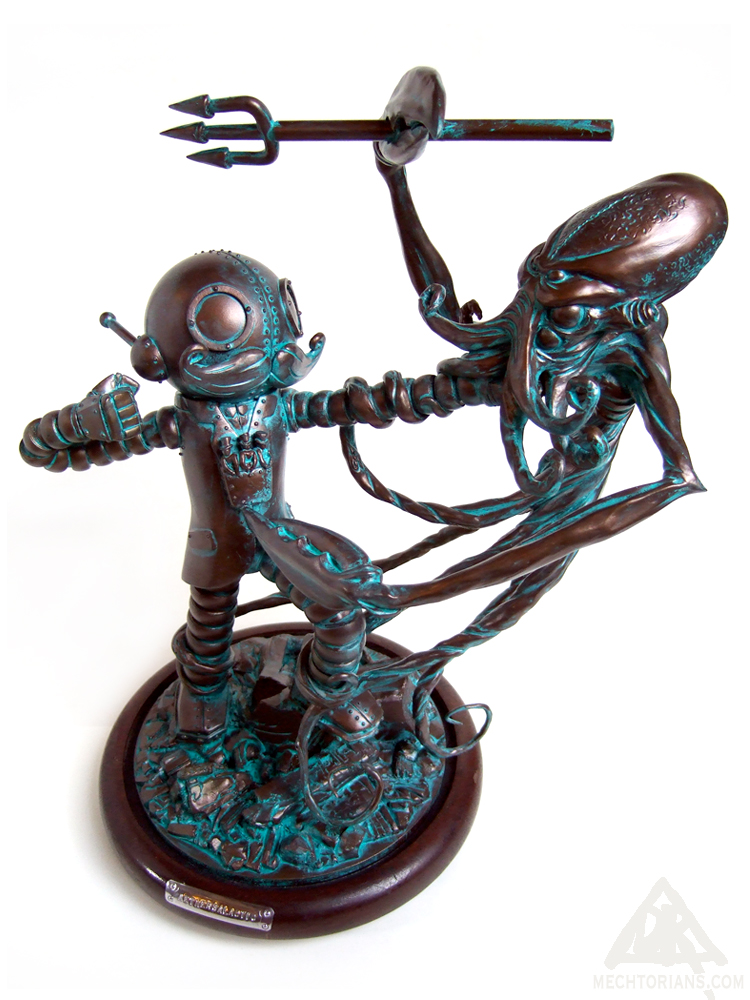 This statue is in remembrance to the terrible events of the battle of K Joo.
The unexpected arrival of an intergalactic planetary beast of huge proportions threatened Retropoli's very existence.
Luckily three forward thinking fellows who had just completed construction of a giant Mech for musical promotional reasons, were able to repurpose it to fight the brute.
Those brave three fellows will fight for your rights!
Epoxy resin, Polymer clay, Rubber, Lead, Aluminium, Vinyl, on a vintage rosewood base.
16" tall.
2008 (Revised due to damage 2011).