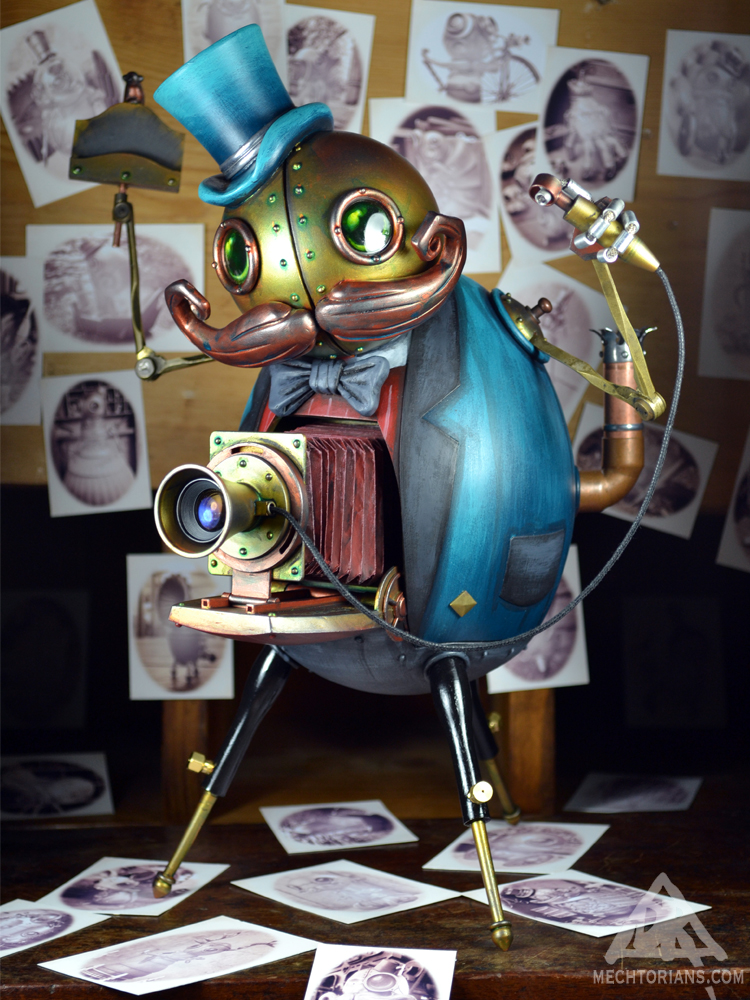 The new science of Photography heralds a fresh artistic era.
One in which the everyman can create images as beautiful as any trained painter.
Why hire a professional when with the simple application of basic equipment anyone can take their own pictures.
A popular idea not shared by Tiberius.
Anyone may be able to click off a few snap shots. But it takes great skill to make truly great images.
Just don't get him started on the advantages of photographs over paintings.
Vinyl, ABS, Epoxy, Lead, Brass, Copper, Rubber, Paper, Aluminium, Found objects and Vintage Draughtsman's instruments. On a vintage wooden base. (Comes with 33 small faux vintage photographs).
13″ tall.
2013