Reginald Clawfoot – Librarian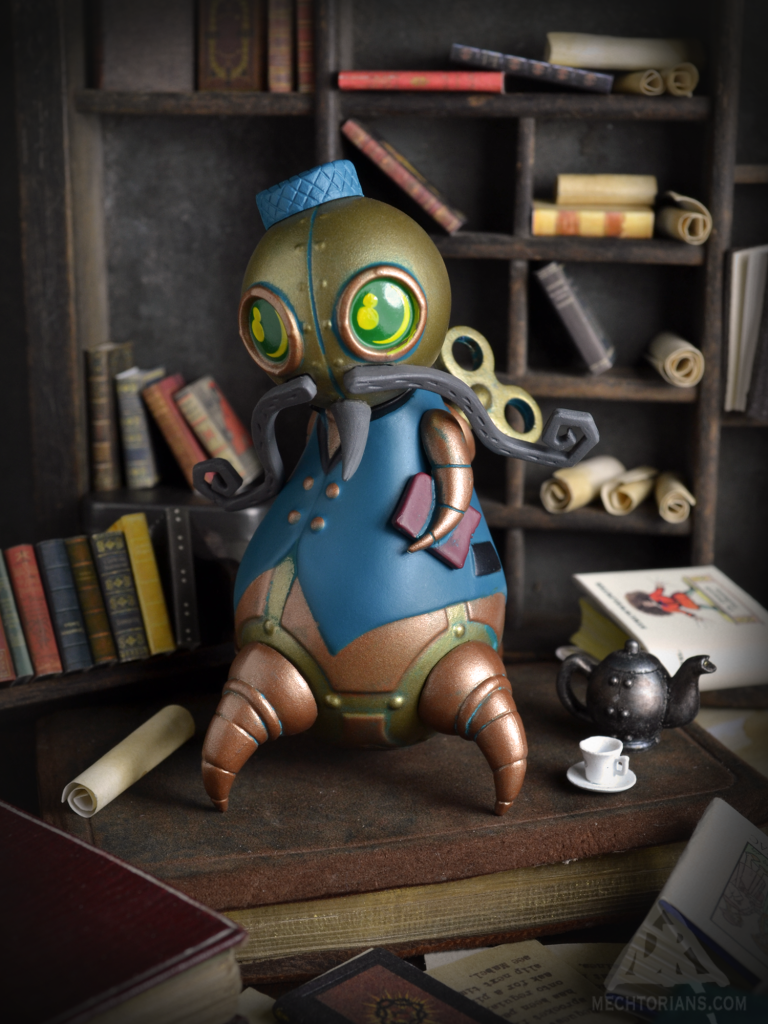 Head Librarian in the Retropolis University.
He loves the smell of old books!
Spending his evenings trying to synthesize the aroma which he believes has great potential as a popular perfume.
Produced as a vinyl toy as part of the Mini Mechtorians Series 2 set produced by Kidrobot.
3″ tall.
2018.