Gordon Selwyn Bennett – The Winner!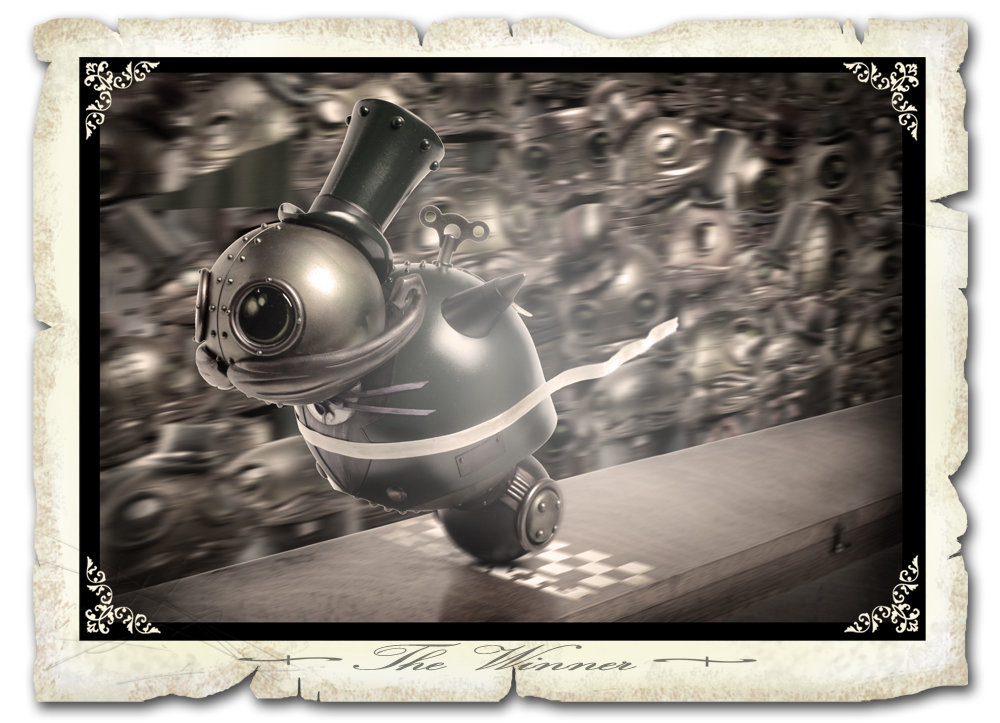 Gordon purchased a nice new topcoat and hat in a vivid green hue.
So uplifted was he with his new apparel, that he wished as many people as possible should share in it's finery.
So he entered the first of what was to become large yearly races around Retropolis.
With no mind for practicality or the Grand Prize he insisted on sporting the unsuitable clothing.
Getting ahead of the crowd seemed the best way to show off his lovely jacket so he did just that.
Staying there for the duration of the race.
It was such a delightful surprise that this first time racer should be such a natural, that the crowd took him to their hearts.
And afterwards the local team adopted his shiny green tone as their official colours.
Acrylic, ABS, Epoxy, Lead, Steel, Rubber, Paper, Found Objects.
11.5″ tall X 7″ X 18″
2017