Edward (Teddy) Birdwhistle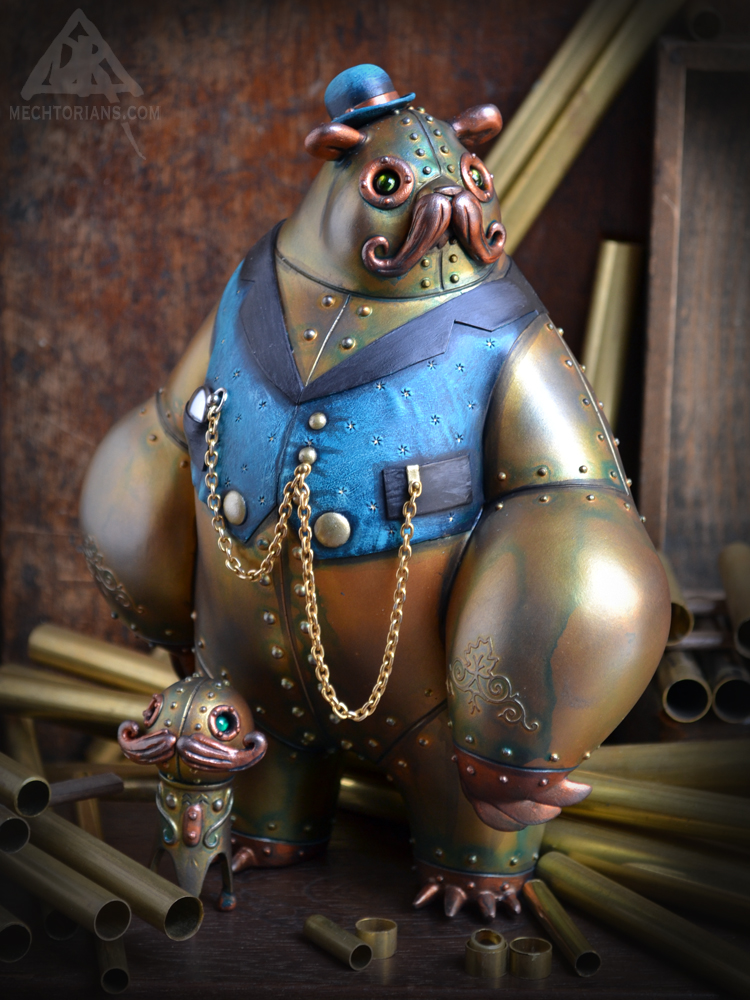 Gaffer of the largest metal mill in Retropolis.
Controller of the production of rolled Brass destined for use across Mechtoria.
With his assistant "Bud" he manages production and distribution of the raw material of Mechtorian existence.
The very stuff from which most of his robotic race is fashioned.
Customised Panda King Resin figure by Angry Woebots.
Lead, Brass, Acrylic, Epoxy resin, Paper, Found objects.
(The small character is made from his crown)!
8″ tall.
2018