Archibald Schpoon – Confectioner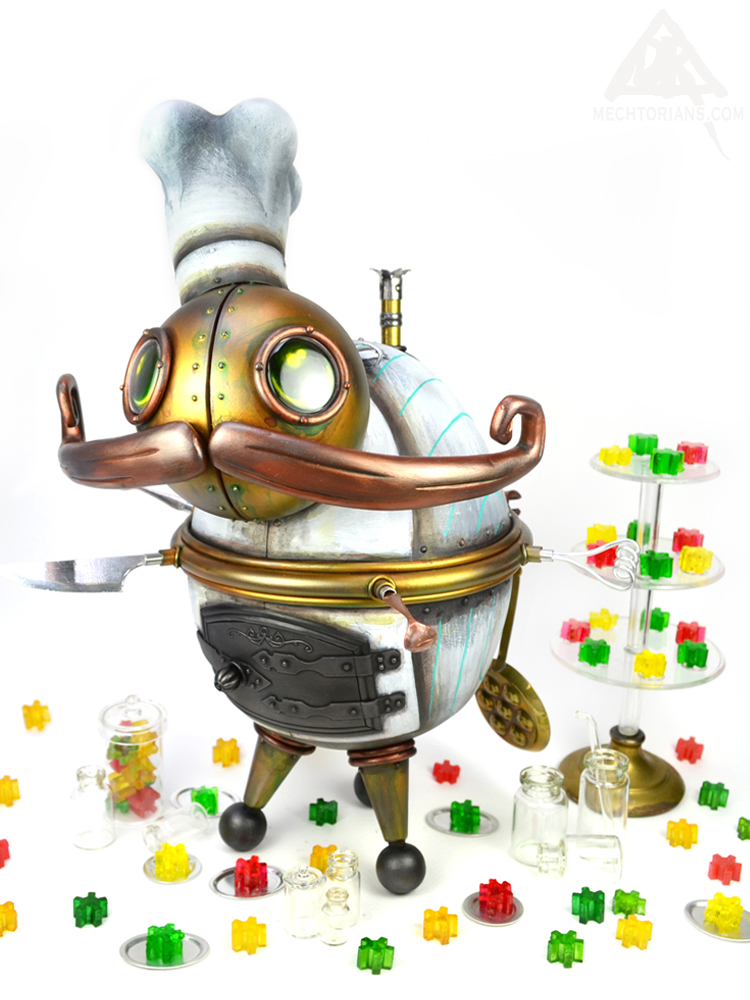 Organic Chemist by trade Archibald Schpoon enjoyed cookery as a hobby.
Upon a chance meeting with Joshua Hipplethwaite he began experimenting with confectionary and soon it became a driving passion.
He delved into the conundrum of complex and unusual ingredient combinations and the unexpected effects that they could have on some types of Mechtorians.
Ever pushing and blurring the boundaries of what was possible within the fields of exquisite delicacies and recreational pharmaceuticals.
Vinyl, Epoxy Resin. Polymer Clay, Lead, Rubber, Brass, Found Objects.
12.5" tall
2012