Blavatski & Sons Phenomenological Extrapolator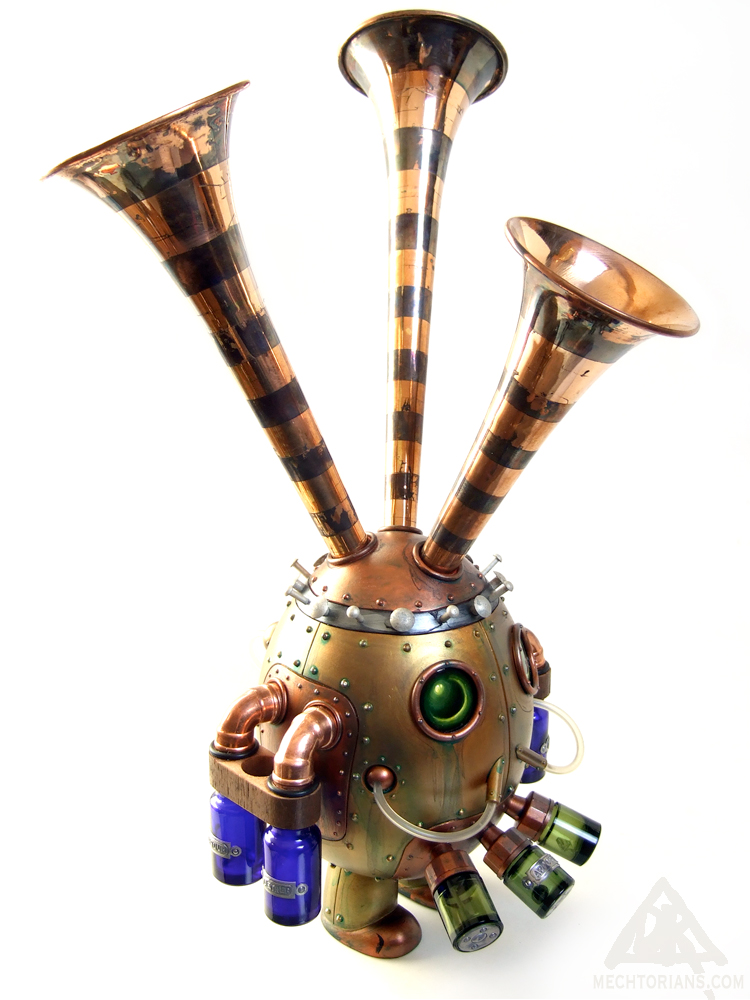 Rid your household of unwanted Apparitions the modern way.
This marvel of engineering does away with the need for priests, arcane ceremonies, bells, books and candles.
Simply set him to work in your haunted establishment and he will swiftly render your insubstantial tenant into its component parts. Ectoplasm, Aether, Sulphur and Vapor are collected separately for easy disposal later.
Any potentially valuable or interesting Apports are also collected and stored.
The Miraculous patented engine requires no stoking or cranking as it gathers its kinetic force from the dissipated spirits previously despatched.
Customised Egg Qee figure by Toy2R.
Vinyl, Copper, Glass, Lead, Aluminium, Paper, Rubber, Polyurethane Resin, Cedar wood, Lead, Silicone tube, Found Objects.
18" tall.
2009