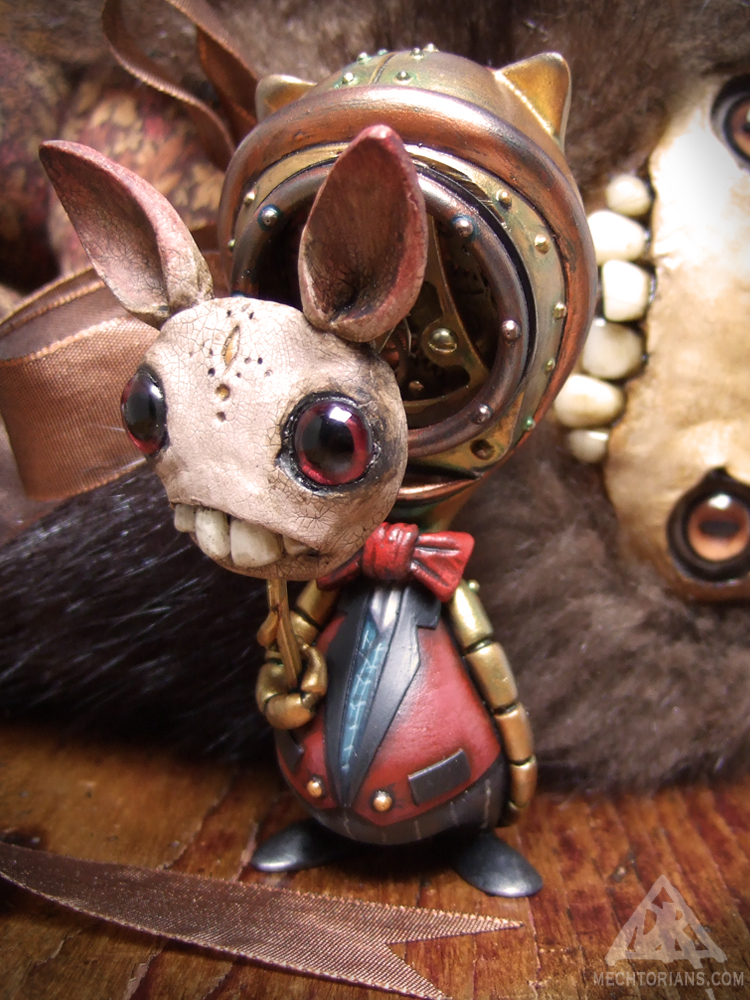 Hugo was originally fashioned with the countenance of a Cat.
He has never felt it suited him. In fact he has always been happier following the life of a Rabbit.
He eventually discovered a network of secret underground clubs populated by likeminded souls who also felt erroneously equipped. Here he could indulge in his Rabbit fantasies without ridicule.
Sadly he cannot afford to undertake the alteration work himself, so has applied to the City Hall for a grant to cover the engineering.
To prove he is serious in his intent he must live openly as a rabbit for a year.
"Too many ears!" people whisper unsympathetically behind his back.
He now resides with the Carnival where his quirks go un-noticed.
Customised Mini Skelve figure from Circus Posterus. Designed by Kathie Olivas and Brandt Peters.Collaboration with Amanda Louise Spayd.
Polyurethane Resin, Epoxy resin, Polymer clay, Rubber, Lead Brass, Vintage clock and watch parts, vintage display dome.
4.5″ (7″ in display dome.)
2011